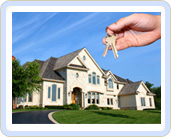 Varna Property Care is personal assistant service. We help to organise your life in a hassle free way. We take on your tasks, saving you time and freeing you from your routine. We will look after and keep your property in good order at any time.
Have you ever been in a situation like this: waiting in an endless queue to renew identity papers, or needing someone to retrieve keys or a forgotten document for you?
Our aim is to rid you of such time-consuming chores.Our consultants will gather the information relevant to your situation, with a promise to carry out the tasks as you yourself would.
We hope to become part of your organisational system and to gain your confidence to deal with your tasks while you enjoy more spare time. In the majority of the cases, our level of service is higher and less expensive than if you were to do it yourself.
We provide property maintenance services for holiday home owners in Bulgaria to meet their needs and requirements for the region of Varna, North Black Sea coast to Albena and Balchik.
Envisage a stress-free life and then let us make it happen.
Welcome to Varna Property Care